18 Oct

Assisted Reproductive Technology – How Counseling Can Help Couples Going Through It

Counseling is a highly recommended step in the process of seeking assisted reproductive technologies, such as in vitro fertilization. Going through the whole process can be physically and emotionally challenging, and counseling can provide much need support and coping skills to the couples. Usually, this type of counseling is offered by the same fertility clinics that offer these procedures.

These procedures are often preceded by pre-treatment counseling as a required part of the program, but there is ongoing counseling available during and after the process as well.

All couples should be offered counseling before, during, and after an assisted reproductive treatment. It is beneficial for both the couples who have been through an unsuccessful treatment and for those who are still undergoing treatment. Furthermore, it is also helpful for those who have conceived through IVF procedure.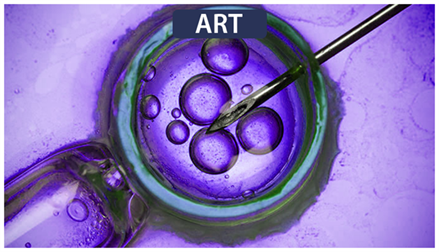 Going through these procedures can make the couple feel emotionally vulnerable and perplexed. They may feel excited and hopeful about the prospect of having a child, but also nervous about the procedure and the uncertainty about the results. Counseling can help keep patients motivated and focused and help them cope with distressing feelings.
One major goal of this type of counseling is to help couples who had a failed IVF. None of these treatments are guaranteed to work, and counseling can help couples prepare for any outcome. Counseling can help them navigate through this tough situation and decide whether they wish to try again.
It is generally advised that couples take a few months after an unsuccessful treatment before trying again. This allows them to recover from the stress and prepare for another attempt. It allows them to try and improve their chances the next time.
If the couple succeeds to conceive through one of these methods, counseling can still help them to adapt to their new roles as parents and cope with new challenges.
Sometimes, unfortunately, these techniques end in a miscarriage, which can truly be devastating for the couple. Counseling allows them to prepare for such an outcome and to handle it the best way possible if it does happen.
There is also a social aspect to assisted reproductive techniques. People may react differently to an IVF treatment – with a variation of support or lack thereof. Counseling also helps couples deal with these kinds of social pressures.
Overall, counseling for couples who consider or have considered these methods to conceive is an important part of overall management. It has a lot of value in terms of improving compliance, motivation, and ability to cope with the procedure and its results.